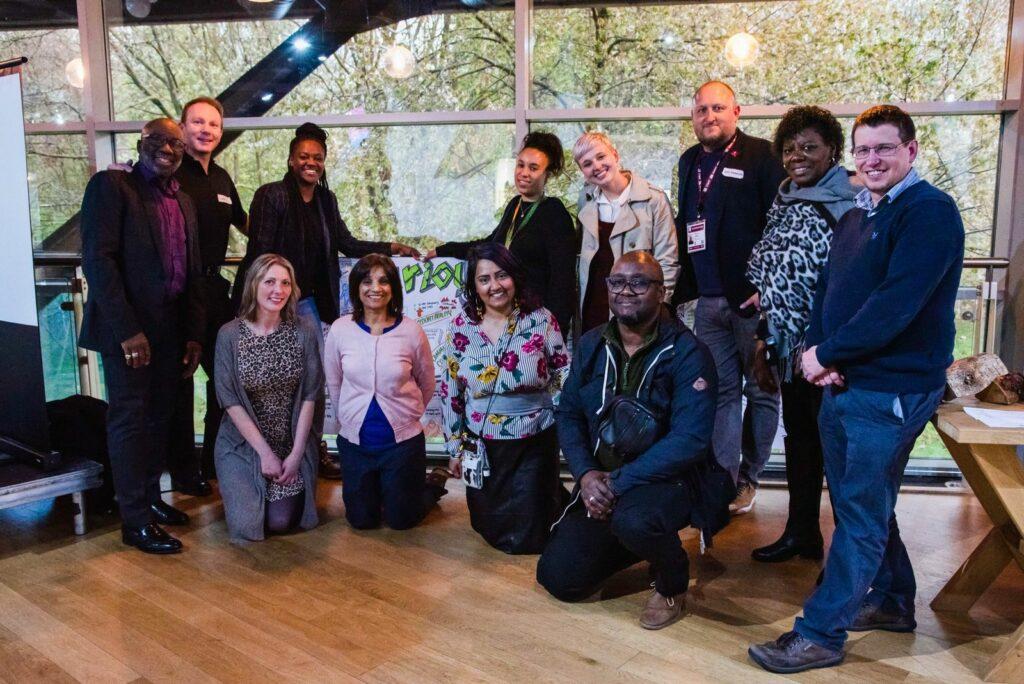 The Aston Villa Foundation has been successful in its bid to become the Lead Coordinator for the Youth Endowment Fund's (YEF) Neighbourhood Fund in Lozells and Newtown.
The YEF's Neighbourhood Fund was set up to learn how empowering local people to make decisions about their own local neighbourhoods can prevent children from becoming involved in violent crime and anti-social behaviour.
Five areas in England and Wales have been selected to receive funding: Cardiff, Bradford, Norfolk, Manchester and Birmingham. Each location will receive £1 million to put their community's plan to protect children from crime and violence into action.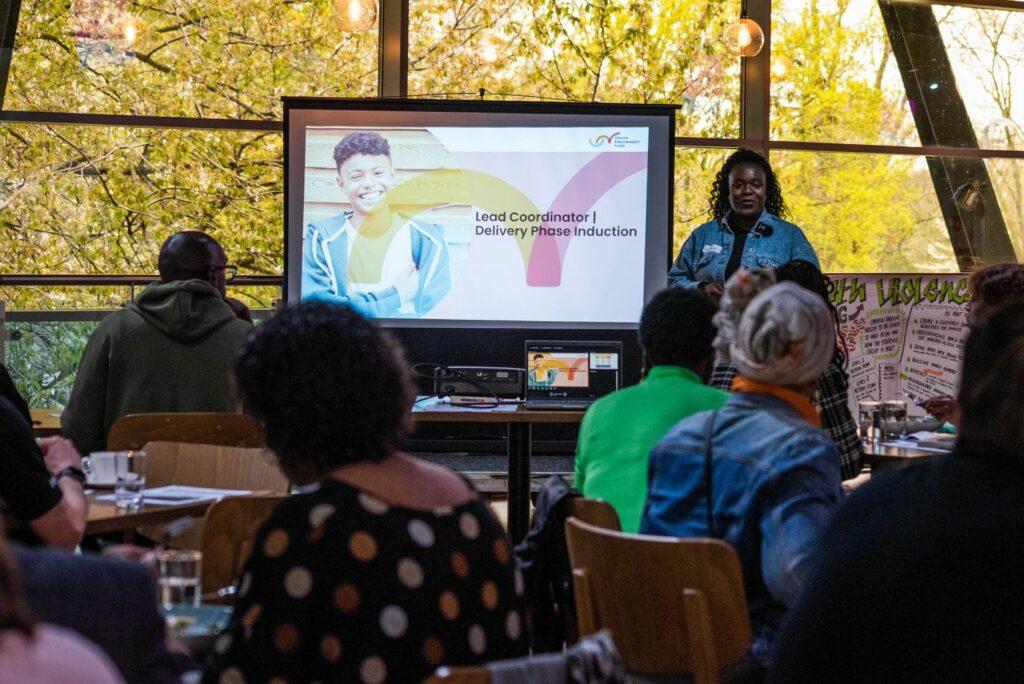 The Lead Coordinator's role is to enable the project's steering group to deliver a community-led action plan. The plan focuses on empowering individuals to work collaboratively, supporting them to deliver programmes and services that respond to the needs of the community and positively impact the lives of those living there.
Hosted at Villa Park, a successful soft-launch event was held on Wednesday, April 26, to update those involved in the community consultation on the project progress to date.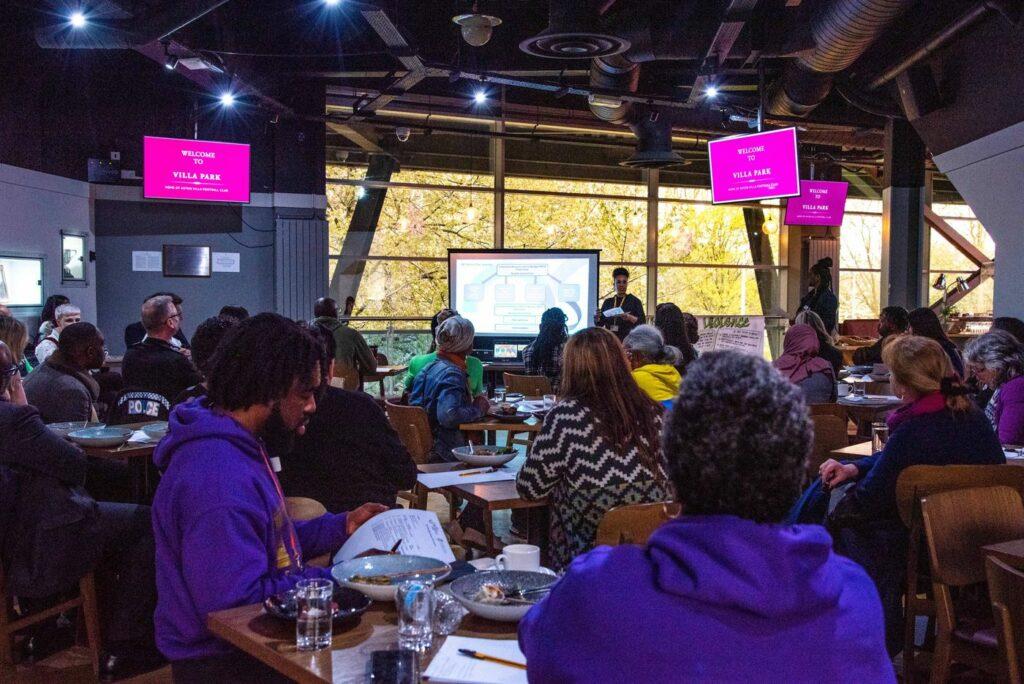 Chair of the Community Steering Group, Michelle Kelly shared:
"I have lived in Lozells most of my life, and I feel proud to be part of this community initiative.
"We need to become better at listening to the community and I'd like to think we have heard what has been said at our soft launch event.
"We strongly encourage other community members that live or work in Lozells or Newtown, to connect with our steering group and become part of the change, to help us build Equity for our community. I feel it opens up the possibilities for co-design to be the way forward.
"I'm really excited to be a part of this YEF initiative, and I am happy that the Aston Villa Foundation want to be supporting our community to build stronger links."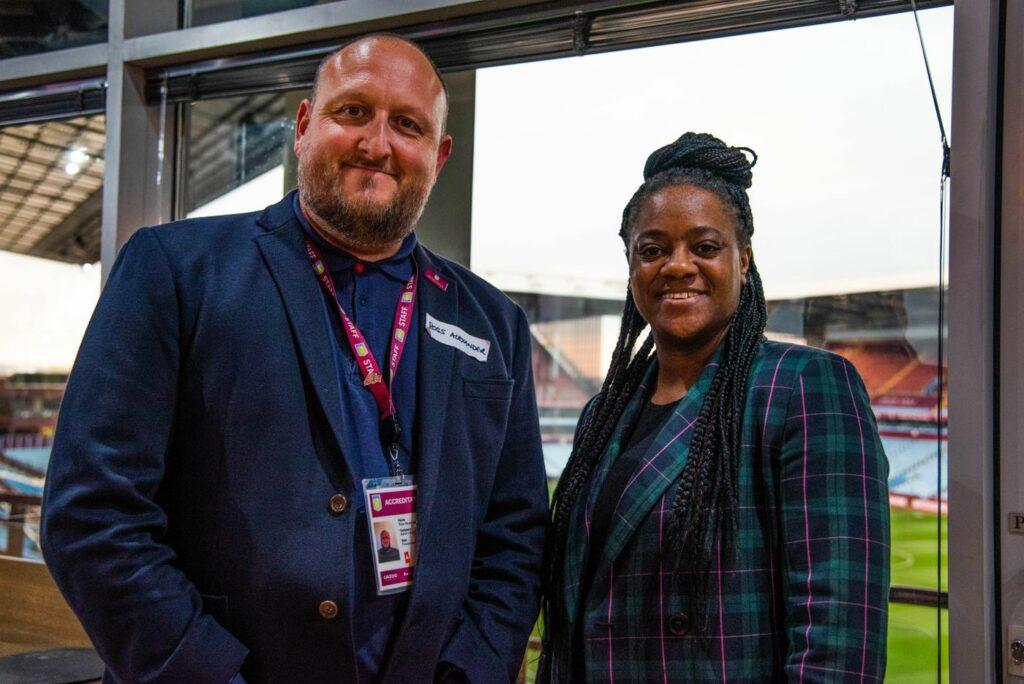 Aston Villa Foundation Manager, Ross Alexander shared:
"The Aston Villa Foundation is proud to have been appointed as Lead Coordinators in supporting the Youth Endowment Fund's Community Steering Group.
"We want the Foundation to be an enabler for our communities of Newtown and Lozells, working together to offer them guidance and a voice, making a legacy impact that communities will continue to benefit from for years to come."
Original article produced By Aston Villa FC, content and images can be found here